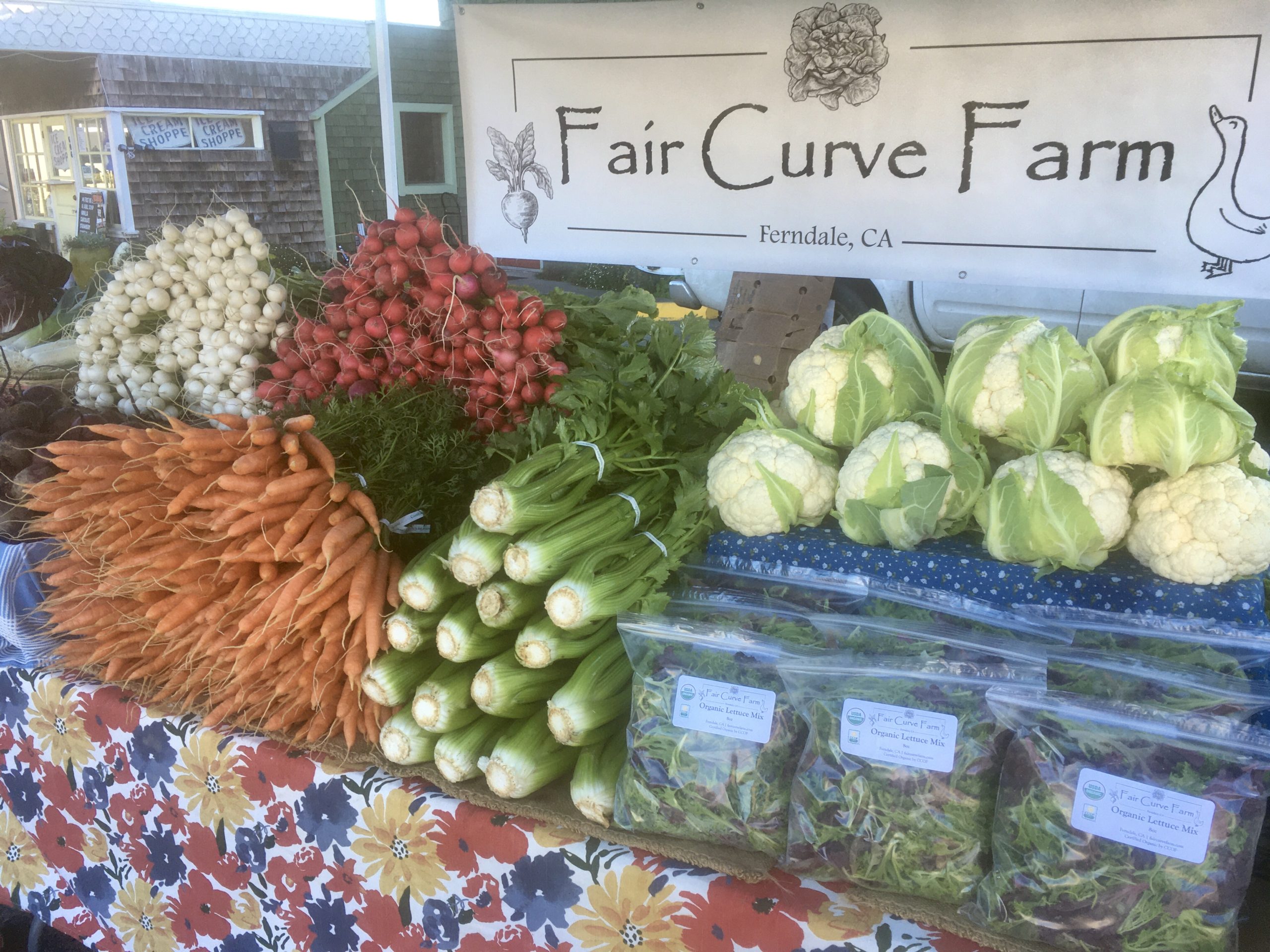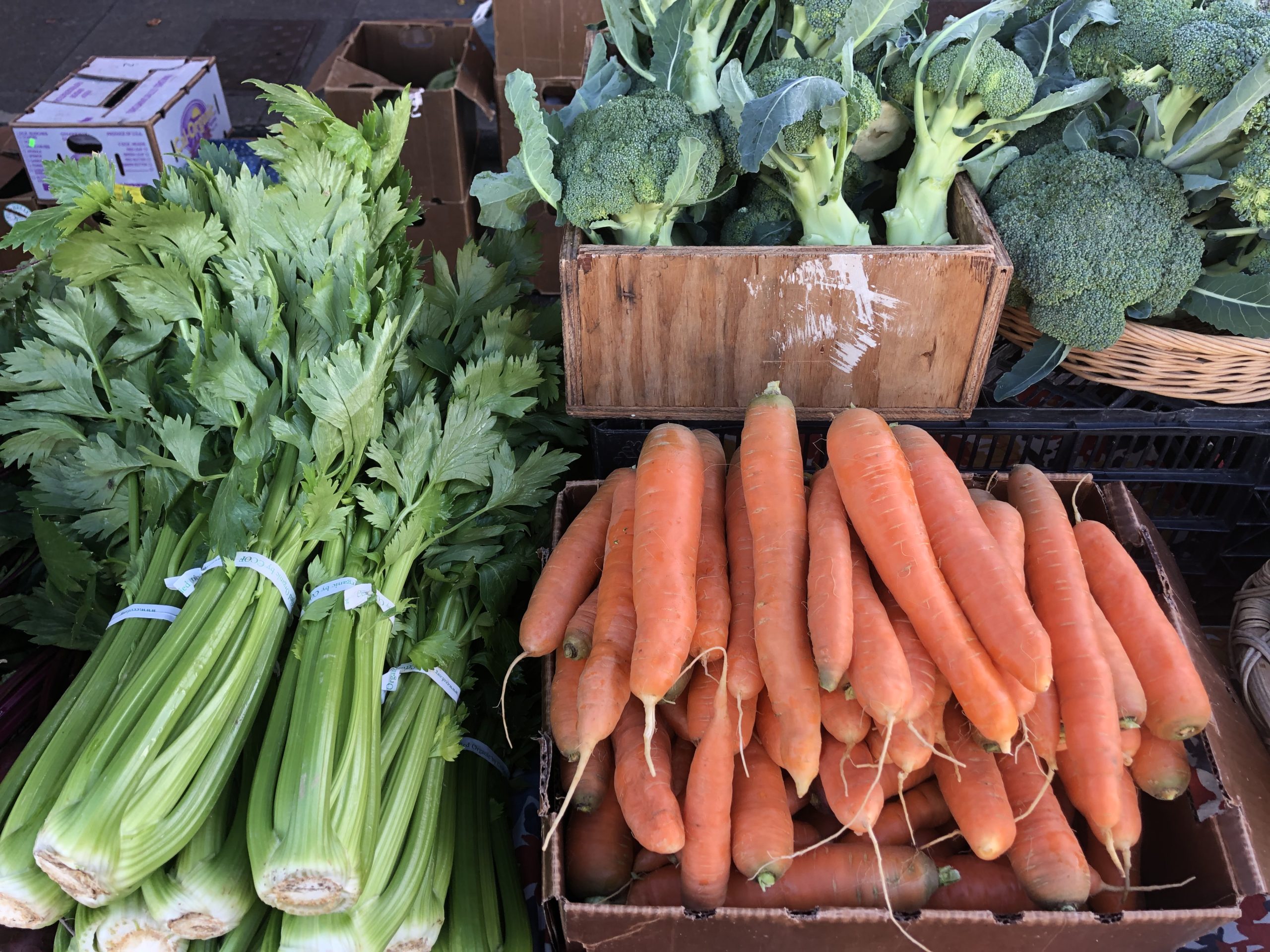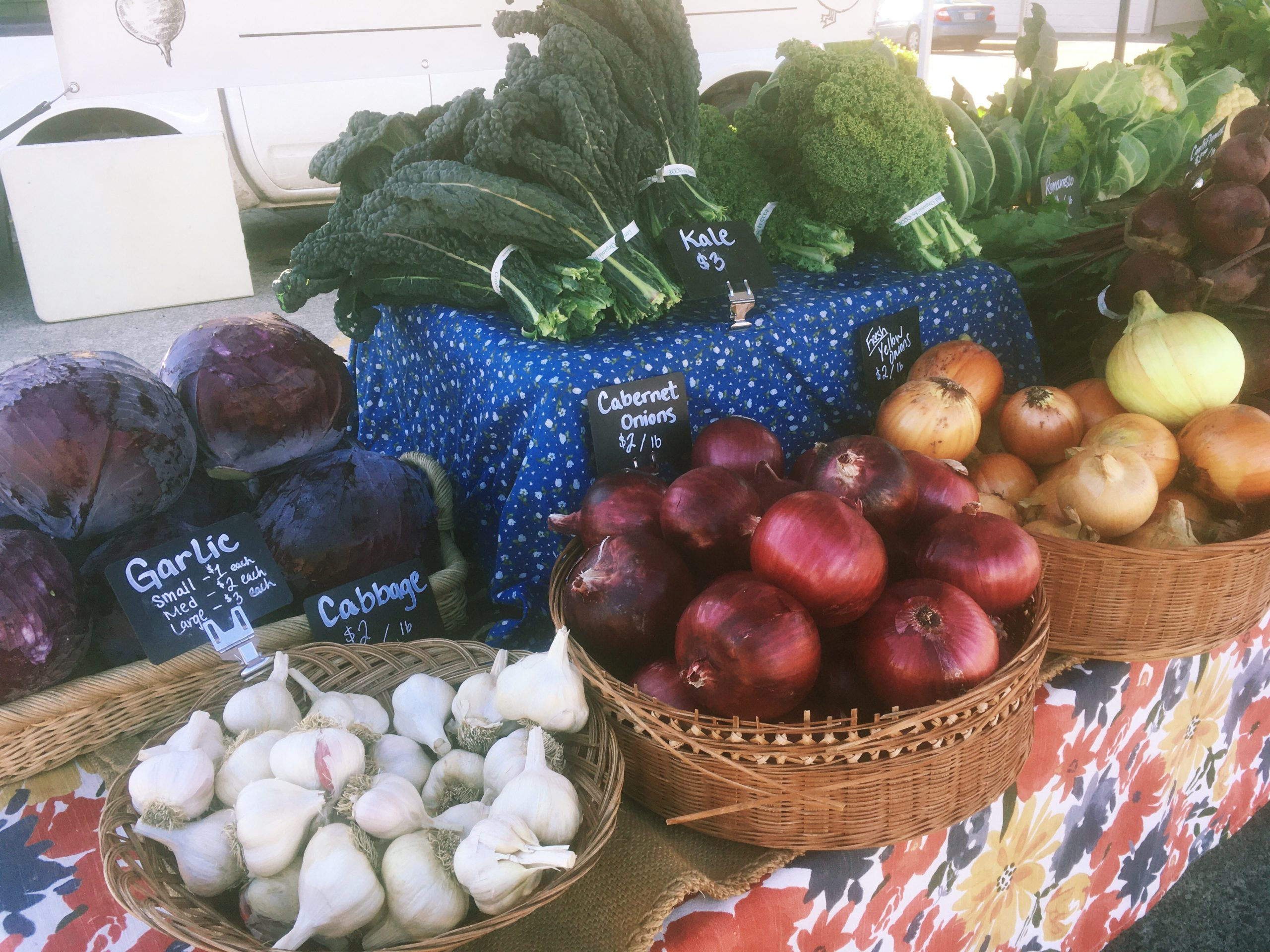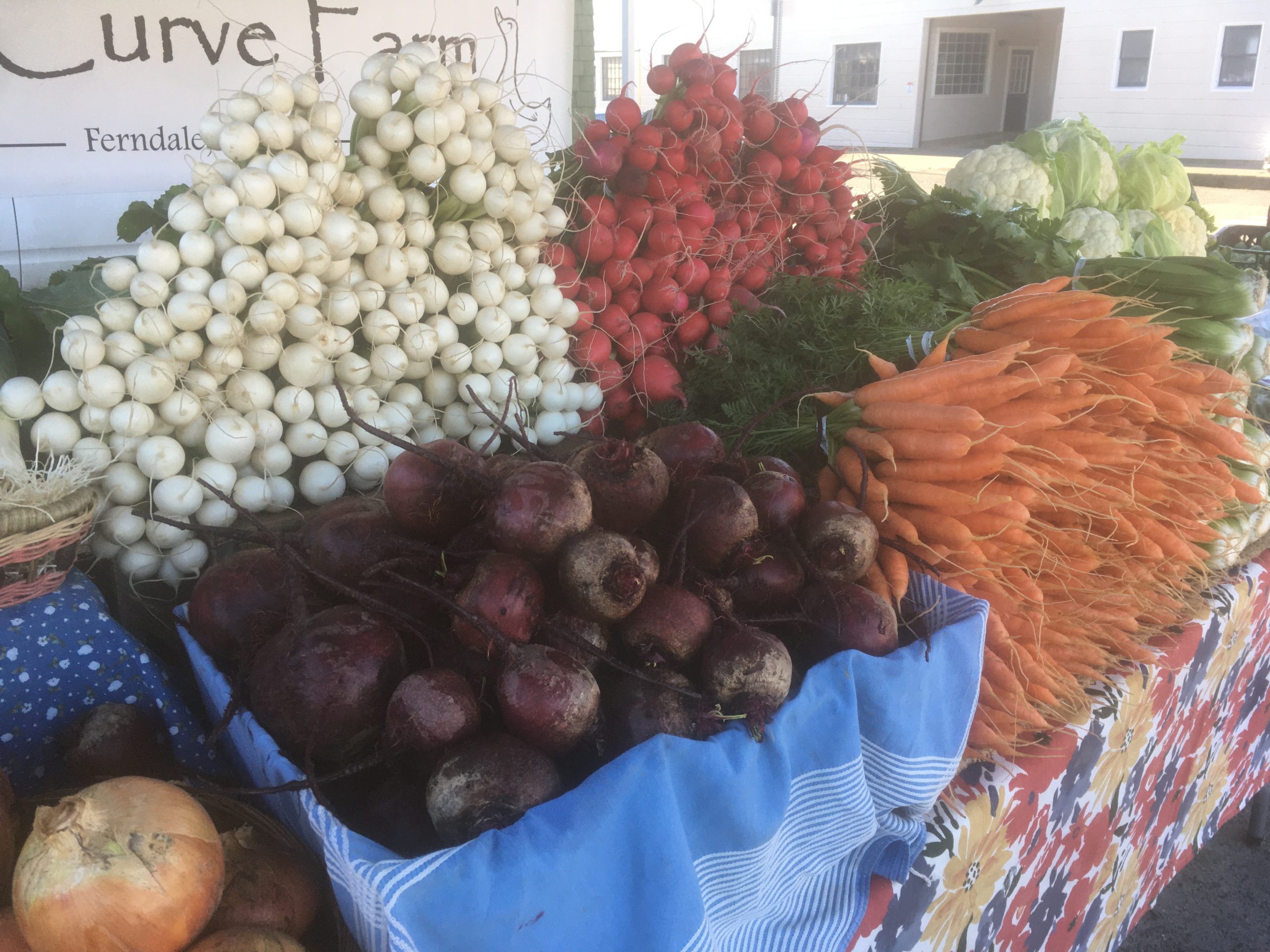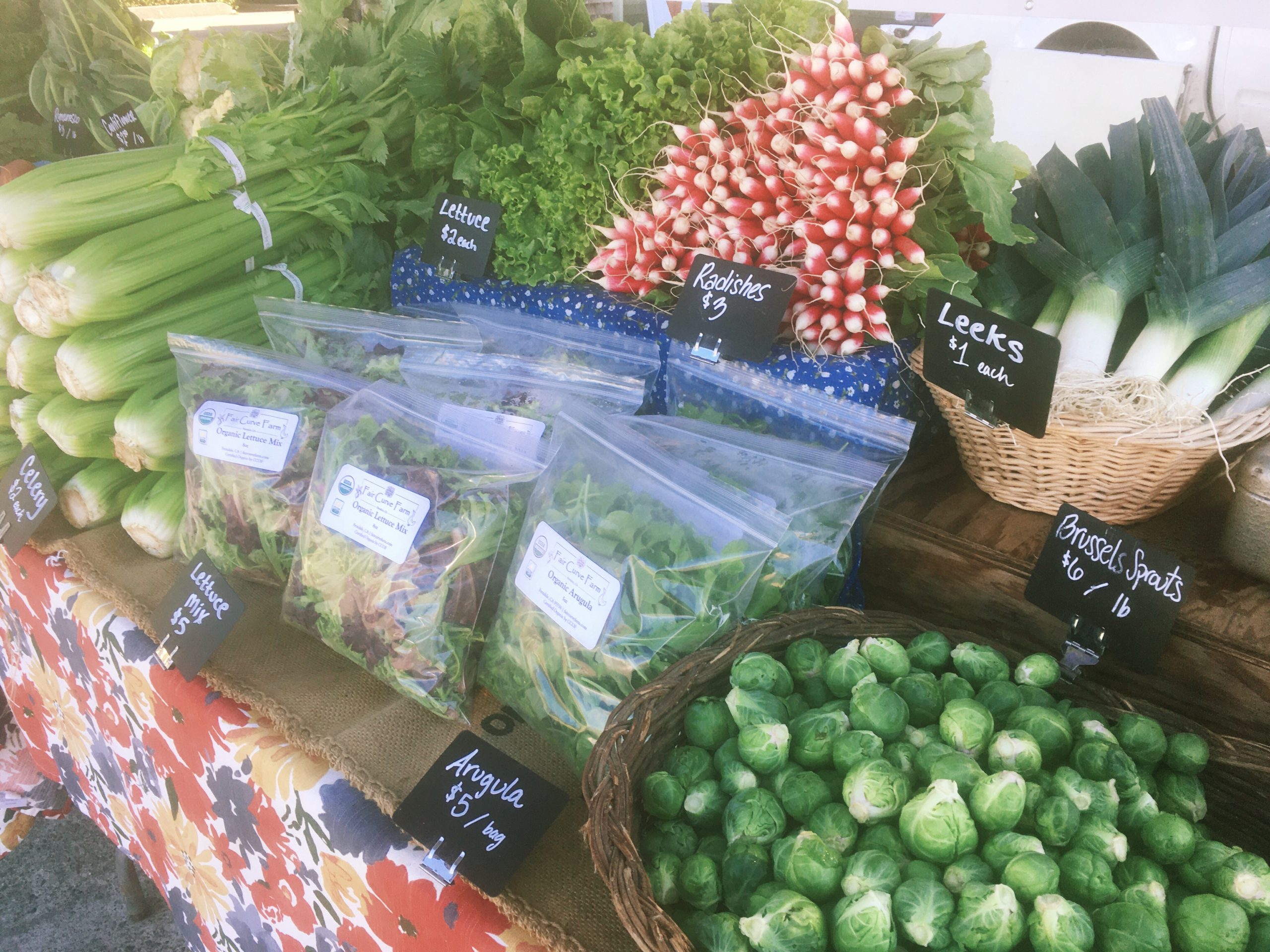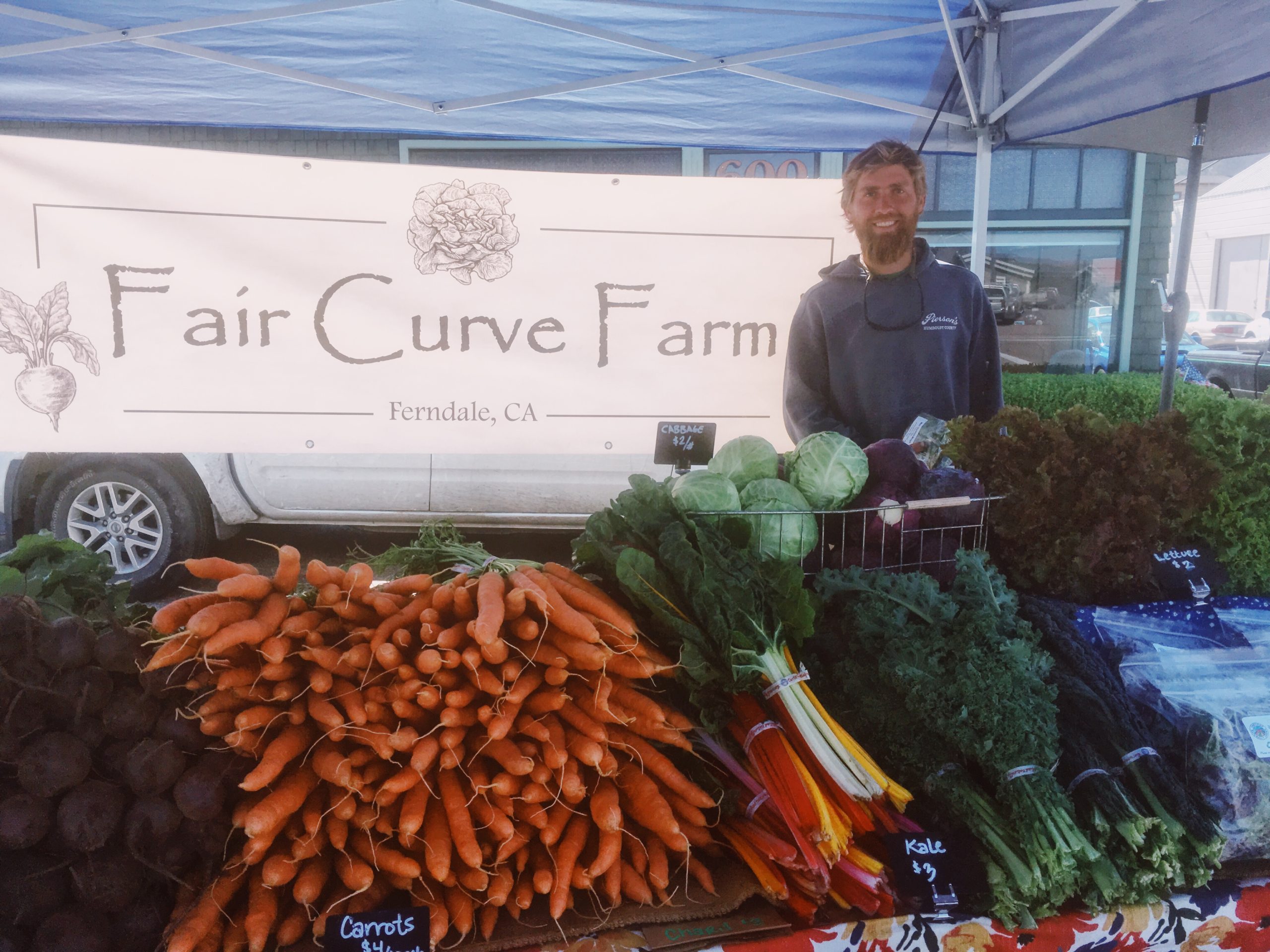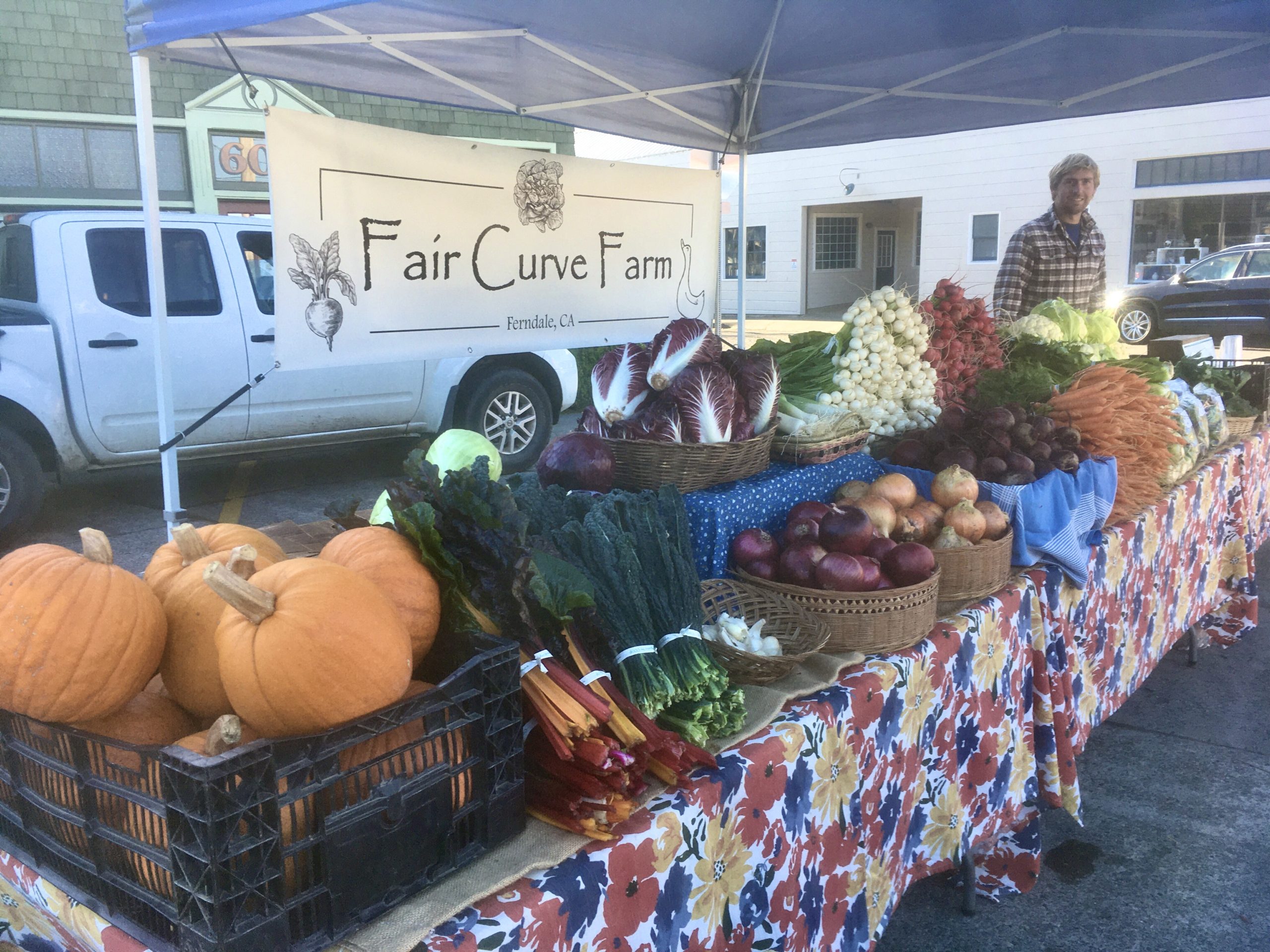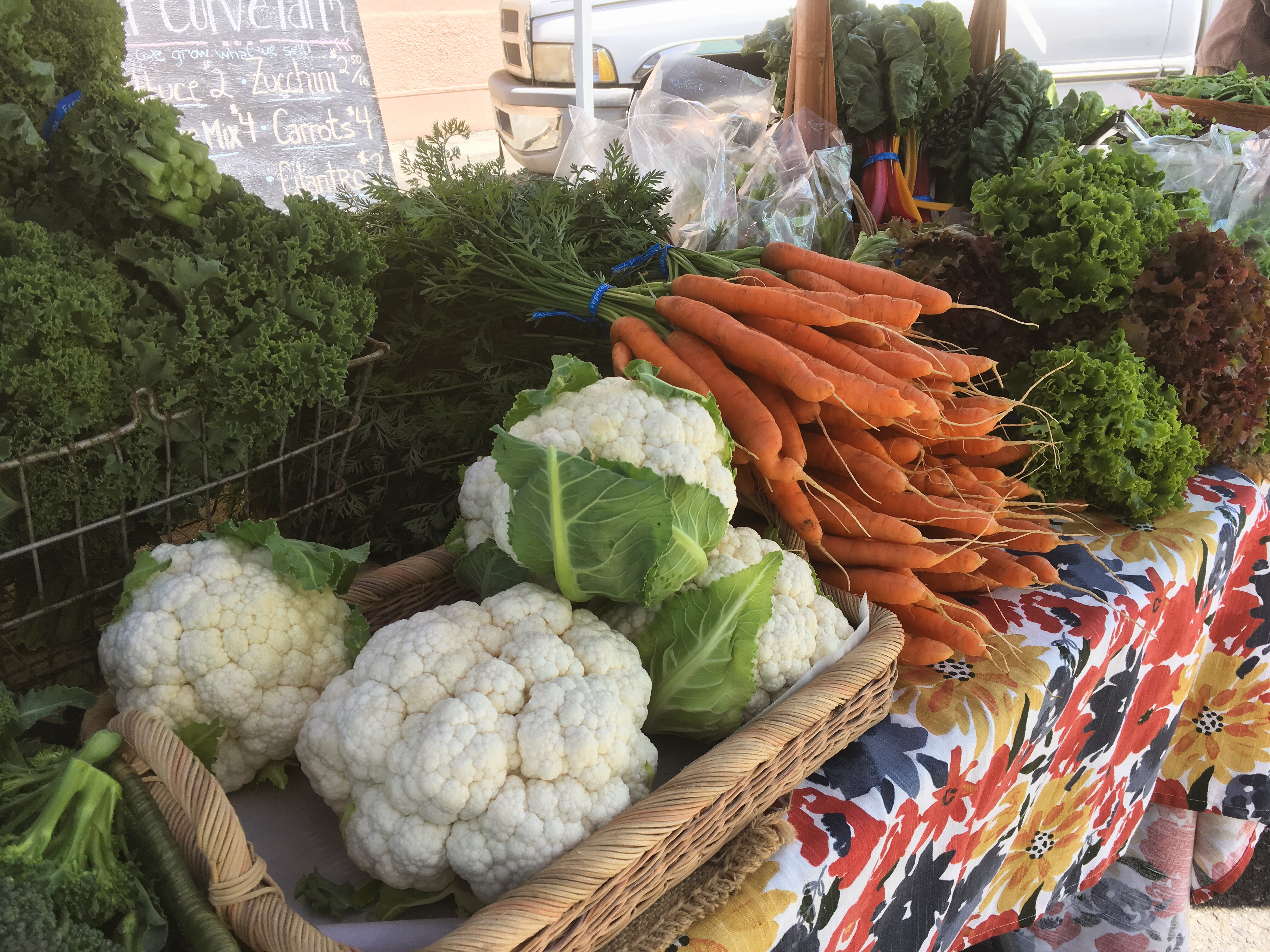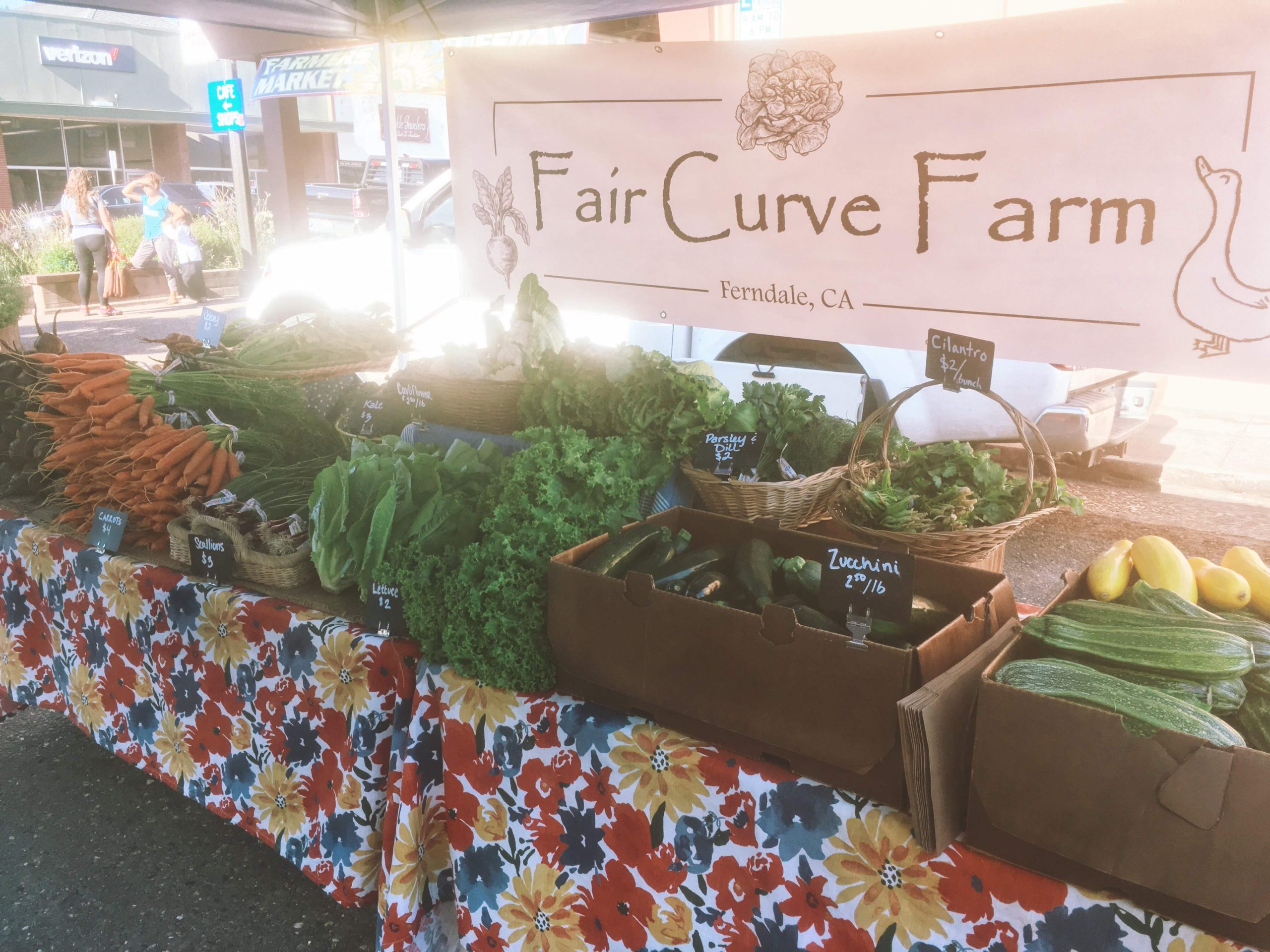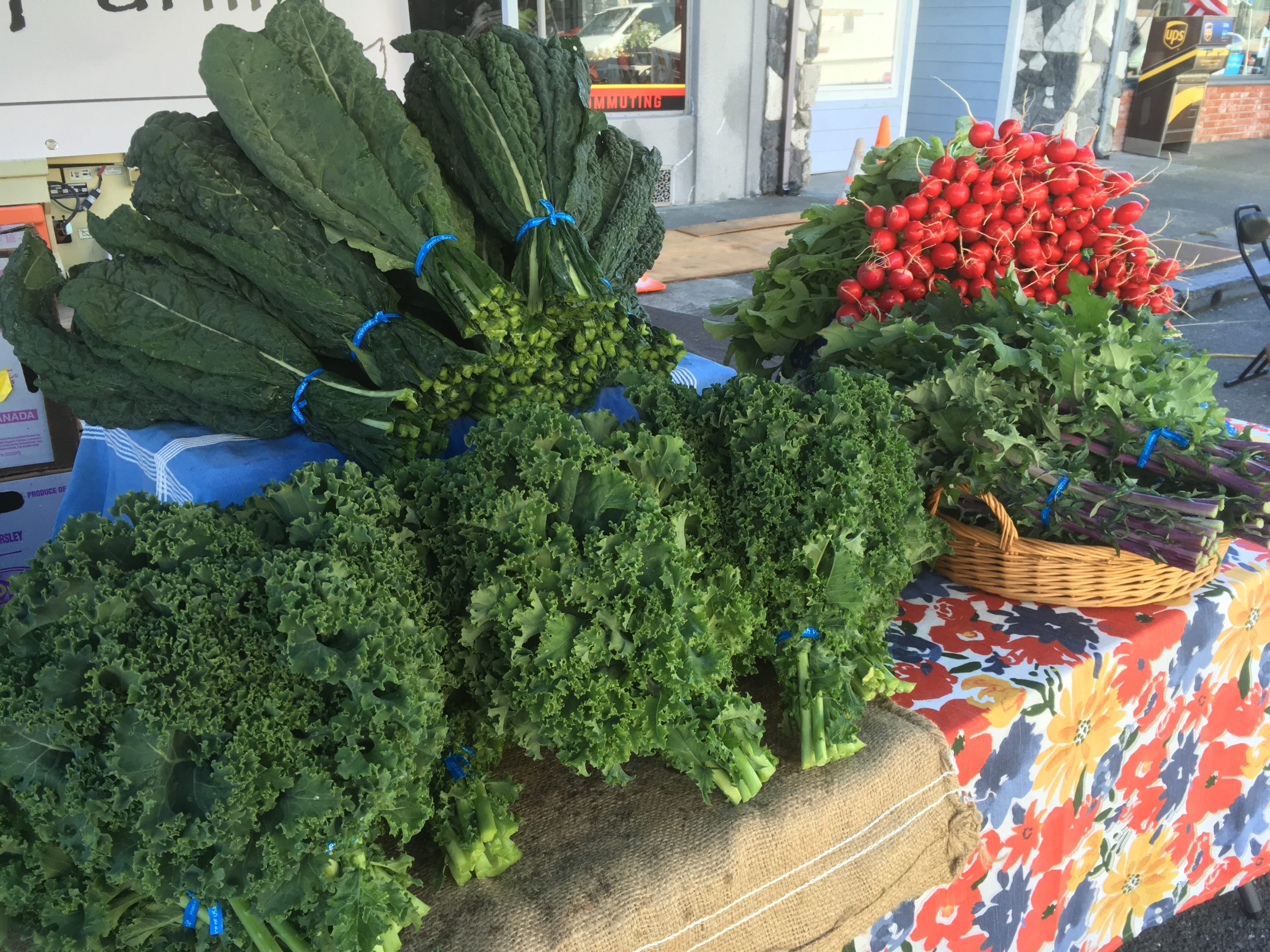 Not familiar with the term CSA? Click here to find out what it's all about!
Our Free-Choice CSA:
How it works & why we do it
We personally enjoy having the freedom to choose what we eat, how much of it we buy at one time, and when we eat it. We feel that you should too! That's why we have chosen to provide a flexible free-choice, credit-based CSA.
Instead of providing weekly, pre-packed boxes of veggies, shareholders can visit us at our weekend stand in downtown Ferndale and at our local farmers market locations, choosing their produce from a farmers' market display. Shareholders can expect a wide array of fresh, organic produce throughout the year, all at a discounted price (10% off).
Using a credit system, we will simply deduct the cost of your purchase from your pre-paid account and provide you with monthly updates of your balance.
Regarding Coronavirus (COVID-19) concerns: We will not have food available until late-April/early-May. At that point in time, in the case that farmers' markets are no longer allowed to operate OR if there are overwhelming concerns regarding shopping at the markets or our farmstand, we are prepared to offer an alternative form of food distribution service such as on-farm pick-up and/or delivery. CSA members can still use their pre-paid credit in this circumstance.
These are confusing times, but we will work diligently to get organic, nutrient-dense food on your table, no matter the circumstances. Thank you for understanding. Please join our email list for updates (scroll to bottom of the page to sign up!).
Where you can spend your CSA credit
Our Ferndale Farmstand
May-December · SATURDAYS · 10am-2pm · Wells Fargo Advisors parking lot · NE Corner of Main Street and Shaw Avenue in Ferndale
Fortuna Farmers' Market
June-October · TUESDAYS · 3-6pm · 10th Street in Fortuna
---
2020 Free-Choice CSA Share Sizes & Pricing
Share Size: FULL
$500 Value - You pay $450 
Feeds veggie-loving households that regularly prepare most meals at home.
Payment Options:
· In Full ($450)
· 2 Payments ($225/$225)
· 3 Payments ($150/$150/$150)
Share Size: Half
$250 Value - You pay $225
Feeds households that regularly prepare many meals at home and use small quantities of veggies.
Payment Options:
· In Full ($225)
· 2 Payments ($112/$113)
· 3 Payments ($75/$75/$75)
Share Size: Quarter
$125 Value - You pay $112
For households that prepare some meals at home and use small quantities of veggies.
Payment Options:
· In Full ($112)
· 2 Payments ($56/$56)
· 3 Payments ($37/$37/$38)
Share payments are non-refundable.
* First payment due at sign-up, remaining payments due by June 1st
Alternative Shares:
Friend of the Farm Share
Purely for support! Not seeking to participate in the vegetable share.
Your contribution is greatly appreciated, however great or small ♥
Read our 2020 Shareholder Commitment Form to get the full details of the program! Click on the link below to open the downloadable, printable document:
Our Farming Practices
We are a CERTIFIED ORGANIC farm. Certified by California Certified Organic Farmers (CCOF). We are dedicated to using sustainable farm practices that improve the soil we farm on, protect our local water sources, and encourage beneficial insect activity. These practices include, but are not limited to, diversified crop planting, cover cropping, crop rotation, limited tillage, integrated pest management, and companion planting. We do not use genetically modified seeds or synthetic fertilizers or pesticides. We do our best to always purchase products that are OMRI-approved.
Shared Risks | Shared 

Rewards
SHARED RISKS ~ Every farmer must realize and accept that when operating a farm business, there will be risks. These are the same risks any business might encounter, as well as those that arise when partnering with nature. It is our top-priority to grow, manage and provide our shareholders with a large diversity of quality produce each week, but we must acknowledge that life and nature sometimes bring unexpected weather, relentless pests, mechanical failures, and other production-related issues, despite our best efforts. We will be open and honest about the struggles we encounter throughout the season, and make sure you know in advance what products will and will not be available. As far as food safety goes, we would like to advise you to wash your produce before you consume or cook with them. Some produce is better stored unwashed, so we may display them that way. Just give them a quick rinse before you prepare a meal.
SHARED REWARDS ~ By purchasing a share in our farm's bounty, you not only gain access to the freshest, highest quality, organic produce throughout the year (and at a discounted price!), but also help with the high costs of our early-season expenses. Preparation for the harvest season includes purchasing of seeds, tools, labor and other things necessary to help ensure a successful year. Investing in our farm helps us bring you the healthiest, prettiest and most diversified selection of produce we can grow. In addition, we love the community the comes along with running a CSA. We hope that you'll also enjoy the experience of possibly making new friends, spending time with old ones, sharing recipes, and learning ways to preserve the harvest when you become a part of our little farm family. We also host an annual CSA Member potluck at the end of the season!
---
Communicating with us
We are available by phone, email, and in person during scheduled farm stand and farmers' market hours! We want to maintain regular communication with our shareholders, as this is something that helps us improve our business decisions and supports the community around the farm.
Interested in joining?
Please read and sign our Shareholder Commitment Form