2023 Free-Choice CSA Registration is open NOW!
Looking for a way to support us in a meaningful way while getting a discount on our Certified Organic garden starts, produce, and flowers?
Certified Organic vegetables, herbs, and flowers grown for the communities of Humboldt County in Ferndale, California.
Family owned. Sustainably grown.
Why we grow...
We find that so much is gained from nurturing our friendships, supporting our neighbors' businesses, and playing an active and productive role in our small towns. We envisioned a way to foster these principles and found it through the creation of Fair Curve Farm.
It is our mission to provide high-quality, nutrient-dense, organically-grown produce for the Eel River Valley and surrounding areas while creating a sustainable life for ourselves and our soils. We are so grateful for the opportunity to serve the members of our beautiful and happening, local communities, and we hope that you'll be a part of our journey.
- Ben & Aubrey Thompson
Our Farms
tand
Every Saturday (May-December) from 10AM-2PM, we sell our Certified Organic vegetables, herbs, flowers, and garden starts at our farmstand in Ferndale. Offerings vary by season.
In addition to the crops from our Certified Organic farm, we also stock eggs, sourdough bread, and other seasonal items from local producers in the Eel River Valley.
The farmstand is located at 600 Main Street in Ferndale, on the northeast corner of Main St. and Shaw Ave., across from Ferndale Pizza Co.
We accept cash, card, and CalFresh EBT!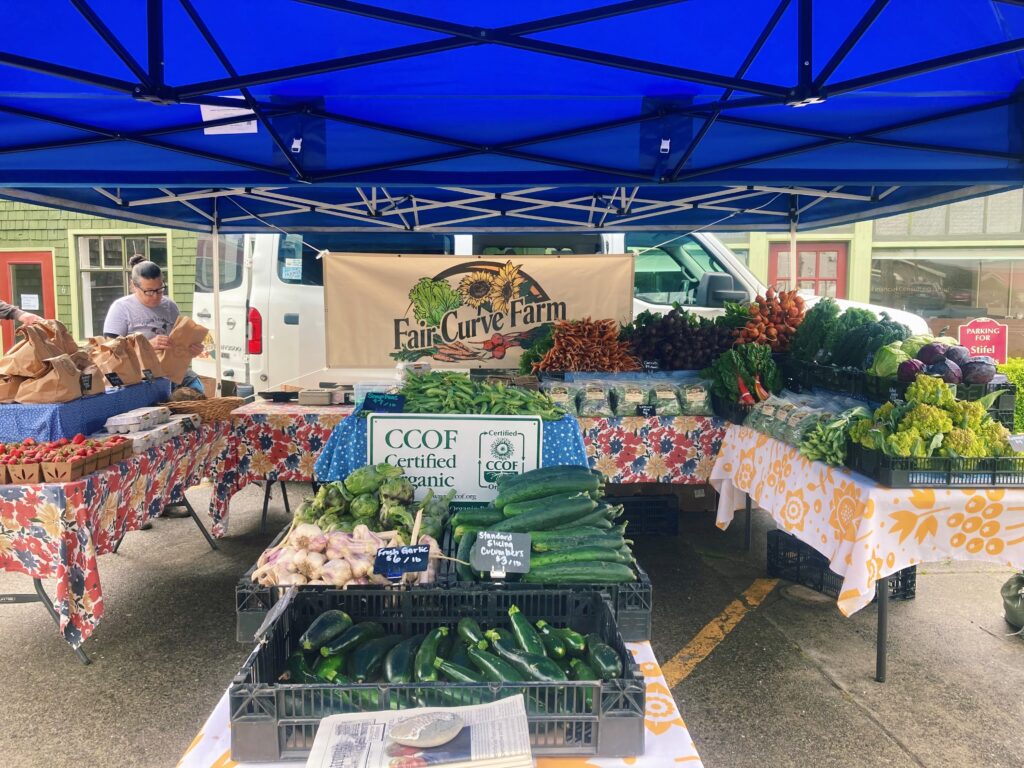 SUBSCRIBE TO OUR NEWSLETTER!